Aikido for Children

Children 7 years and up are welcome to train in all Aikido classes.
Children require regular exercise to stay fit both physically and mentally. The children will be challenging their minds and bodies on their way to mastering new skills.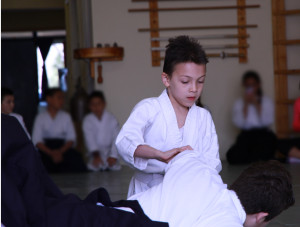 Aikido, for children, also supports a positive, healthy development of character, self-confidence, self-control and self-discipline. Students gain basic physical conditioning, coordination, and respect for others through cooperation.